New Client Training Center Under Construction
10/21/2019

Photo January 24th 2020 - after some technical delays, work on our new New Client Training Center has recommenced, albeit with a revised completion date. Decorating work on our existing building is complete and the scaffolding has been dismantled.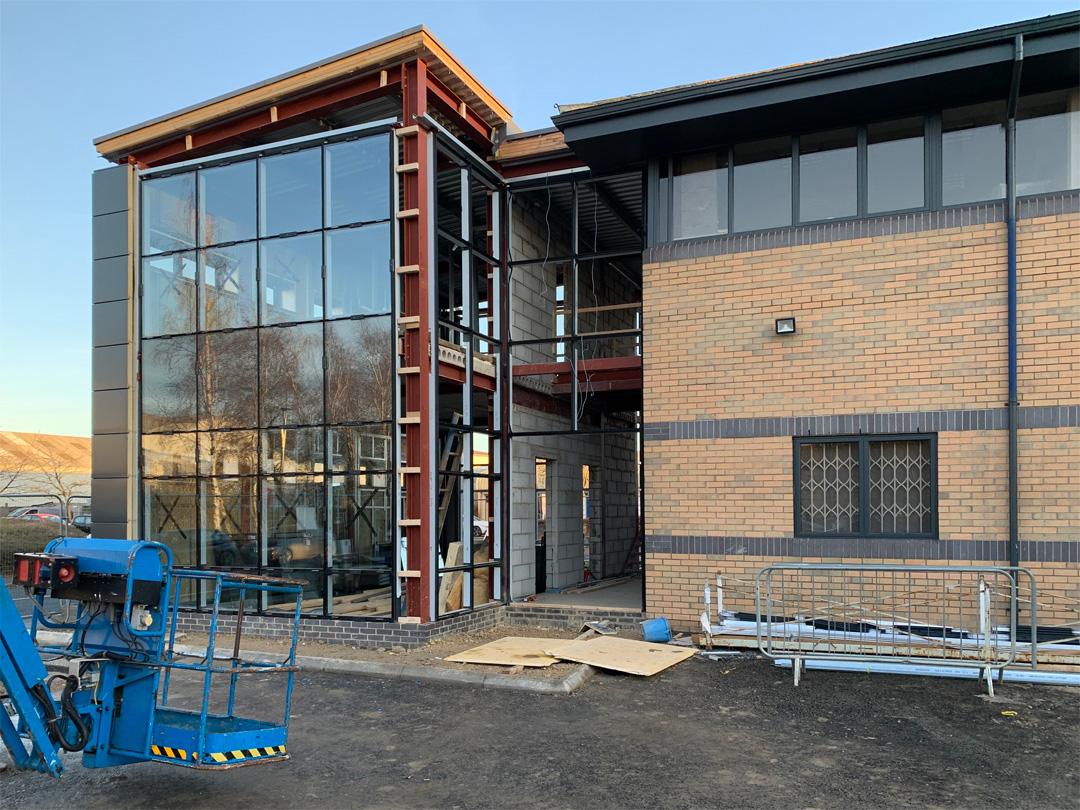 The training center is an extension to our York based UK head office which was originally completed in 1995. Over the years the number of staff we employ has gradually expanded to the point where we no longer have room for a training facility. As a short term measure we have been holding our courses in the offices of our next door neighbor the Diocese of York. However, the long term solution was to extend our offices and this is now firmly underway. Unfortunately we have lost the use of our car park for the duration of the build. As this would have been an inconvenience for clients, we have moved our courses to a local hotel until the training center is finished.
On completion the training center will include a large training room that can be split into two separate rooms for the majority of courses, plus a breakout area for lunch and refreshments. There will also be a fully equipped conference room for private sessions with individual clients. 
Completion of the extension is now scheduled for Friday March 27th 2020. After allowing for the fit out of the breakout area, and the arrival of furniture, computers and AV equipment, we are expecting to be ready to bring our training courses back onsite by the end of April 2020.
In the UK, training courses covering the use of Coach Manager, our Tour Booking System and our Vehicle Maintenance System are included with our software subscription and software support agreements. The completion of the training center will allow us to offer an enhanced selection of courses covering not just the day-to-day use of our software, but also a number of other associated areas.